Changing the photo path in PremiSys

Changing the photo path in PremiSys
Best practice for the photo path is using a UNC (\\share\photo) name in place of a drive letter.
You will be require to set up a shared folder on the server.The windows user accounts that are logging into clients should have full permissions to the shared photo folder.
If Option is not available under tools, verify in Security Administration in the Group role "Administration"  "Modify settings in Tools/Options" is checked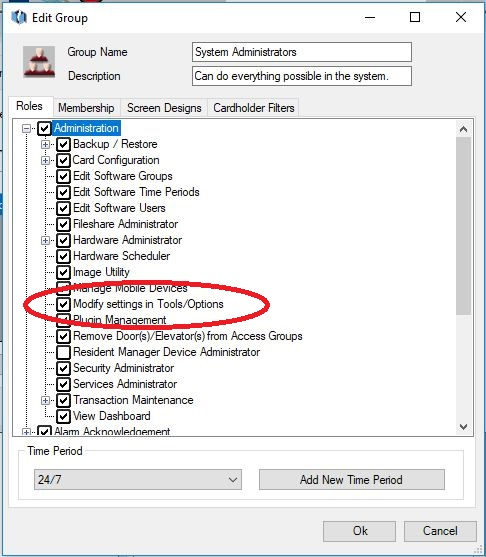 Click Tools from the menu bar
Click Options from the drop box
Click File Share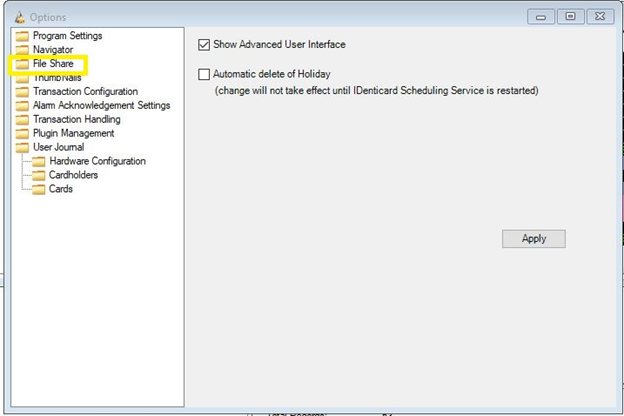 Click Perform Admin Configuration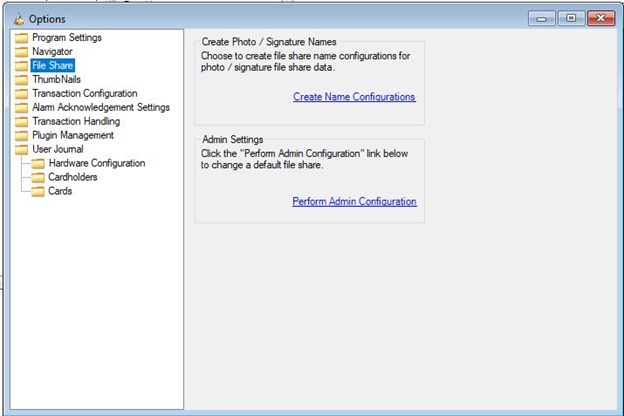 Click "Edit Selected Default"

Type in your custom photo path in the Enter Path box.

Click OK. Check to make sure the photos are showing in the cardholder records.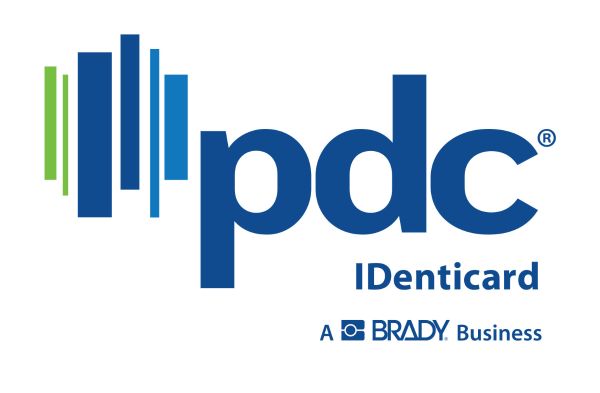 ---
---