OEM License Information - Non Compliant PremiSys Hardware
OEM Warning Message

I recieve a red warning box in the Premisys monitor screen, warning me the system has non-compliant Premisys Hardware.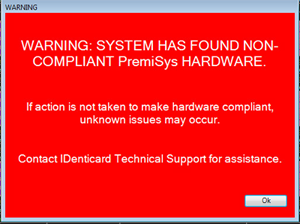 Starting with PremiSys v2.16a, PremiSys began checking for the IDenticard OEM Code on all controllers and I/O boards. In version 3.2, PremiSys will display a dialog box when non-compliant hardware is found. This box can be dismissed but will continue to reappear on the screen every ten minutes until action is taken to correct the non-compliant hardware. Non-compliant hardware is Mercury hardware that was not purchased from IDenticard and has not been converted to IDenticard
OEM codes.  Authorized Identicard partners please call to order IDenticard OEM Code Licenses. 855-367-4721.


How do I check to see if there is non compliant hardware?

An OEM Utility has been added to the "Tools"menu. (SeeFigure 1) Users will need the "Hardware Configuration"security right to access it.   Click tools- OEM Utility. This will open the Change utility that will automatically search for non-compliant hardware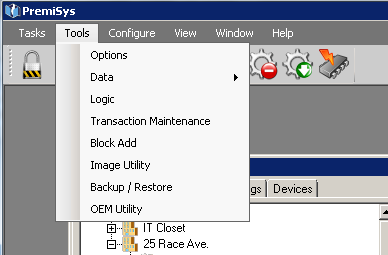 The OEM Change Utility window (See Figure 2 ) will list any controller(s) and or I/O(s) that do not have the IDenticard OEM code. Updating an OEM Code to IDenticard requires an OEM Code license. There is a specific license for controllers and a specific license for I/O Boards. With the appropriate license available, check the non-compliant hardware and choose"Change OEM Code."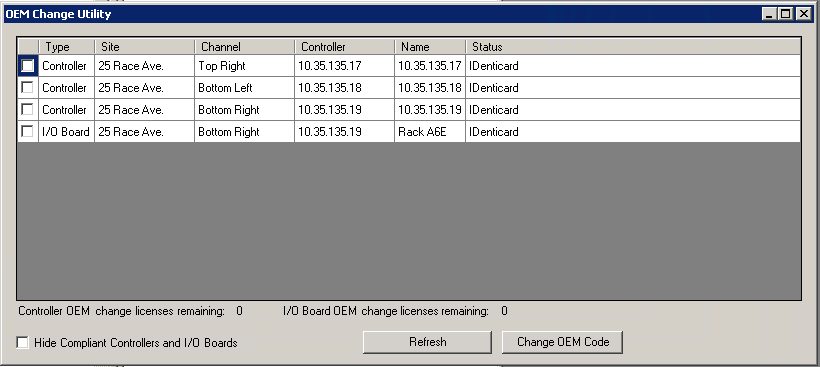 Adding Additional OEM Code Change Licenses
Click on Help - License Upgrade - Click the Hardware tab and reference the  Controller OEM Code Change  and the I/O Board OEM Code Change.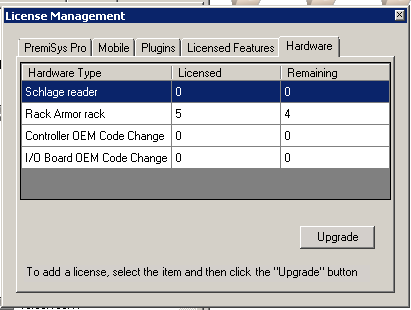 Authorized Identicard partners please call to order IDenticard OEM Code Licenses. 855-367-4721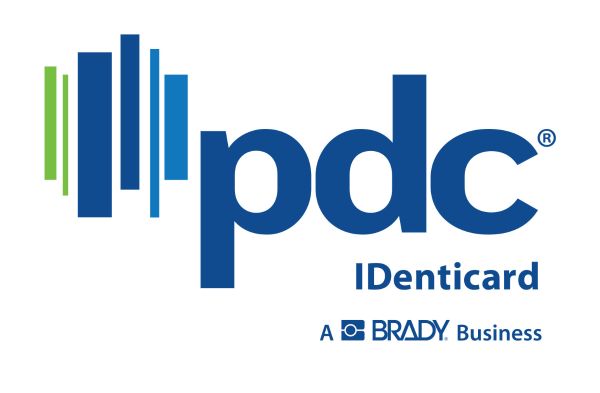 ---
---