Installing the Morpho Manager Server Software for use with PremiSys
Installing the Morpho Manager Server Software for use with PremiSys
You must install Morpho Manager using the Full SQL option. Morpho Manager does not provide SQL Express. Technical Support suggests using the SQL instance you are using for the PremiSys installation.
You must install the server software before you are able to install the client software. It is also recommended you install the client software on the server computer to assist in setup and troubleshooting.
1.       Download the Morpho Manager software. You must download the server and the client software. You can download the latest version here: http://www.morphomanager.com
2.       Right click the MorphoManagerServerSetup.exe and select run as administrator. Accept the message about the software making changes to your PC.
3.       The MorphoManager Server Installation Wizard will open up.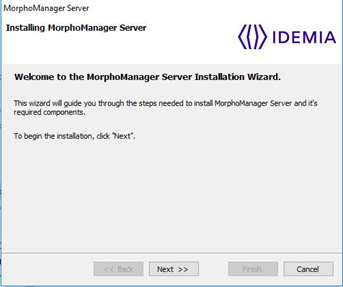 4.       Accept the terms of the license agreement and select Next.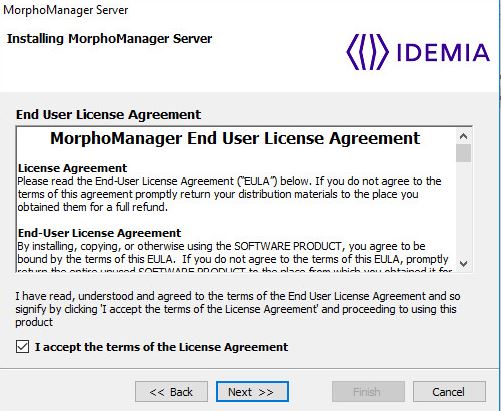 5. Select the installation folder where you would like the software installed and click next. The default location is C:\Program Files\Morpho\MorphoManager\Server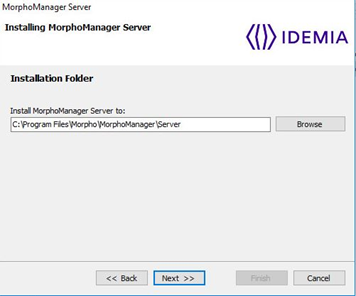 6.   Usage Requirements: Please ignore the recommended database provider and select the checkbox I wish to override the system recommendation and select the database provider. Click the drop-down box and select Microsoft SQL Server 2005 Express or greater.***You must use full SQL in order to use the BioBridge.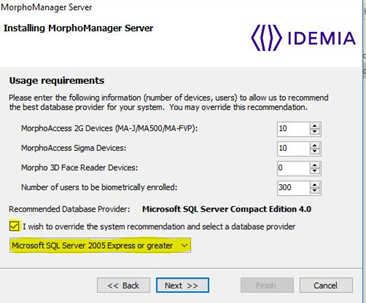 7. SQL Server Connection Window: You will type the Servername\Instance name of your existing SQL server.  Uncheck the use integrated security checkbox.  Enter the Username: sa Enter your password for the SA account. Make sure create new database is checked.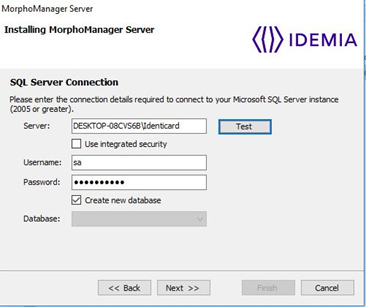 8.     You should have a successful connection after clicking the Test box as shown below. If the connection is successful click the Ok button and then click next.

9.       The software will continue installing until it completes. Click finish.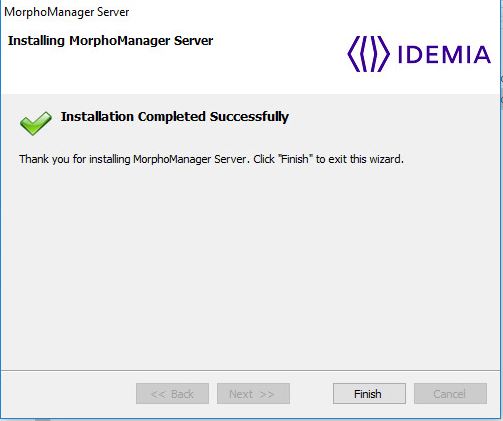 Now the server portion is installed we need to install the Morpho client(s). Click here for Installing the Morpho Client software.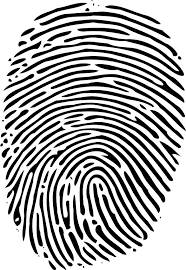 ---
---