Rack Armor Setup and Operations Videos
Rack Armor Setup and Operations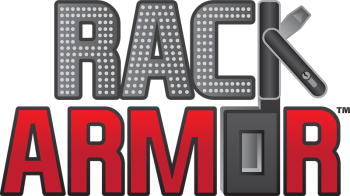 Rack Armor Configuration
Refer to: Rack Armor Software Setup Manual (PDF) (or en español)

PREM-RA-RACK1 site tree setup
Add the first Rack1 component set (Kit #1-CTLR / Kit #2-BRD) into the site tree.

Configure RACK1 cabinet
Associate front and back reader, relay and inputs to create a RACK1 cabinet.

PREM-RA-RACK2 site tree setup
Add up to seven additional Rack2 sets (Kit #2-BRD / Kit #2-BRD).

Configure RACK2 cabinet
Associate front and back components to create a RACK2 cabinet.

Create access groups and download
Cabinet door readers are grouped to assign to cards. Remember to download after editing hardware settings.

Map and indicator icon setup
Creating indicator icons for use on dynamic maps to monitor racks.

Alarm acknowledgement setup
Configuring rack events to require alarm acknowledgement.
Rack Armor Operation
Refer to: Rack Armor Operator Tips Booklet (PDF)

Monitor and control Rack Armor
Understanding events, using maps, viewing details of server racks, and responding to alarms.

Run Rack Armor reports
Viewing Rack Armor usage reports and running history reports and cardholder access rights. Also, how to schedule reports to run automatically.

Security Management Dashboard
A browser-based tool for viewing your system's overall security status and activity trends.

---
---